Showing 41–73 of 73 results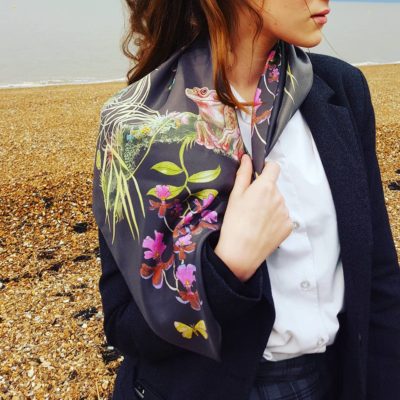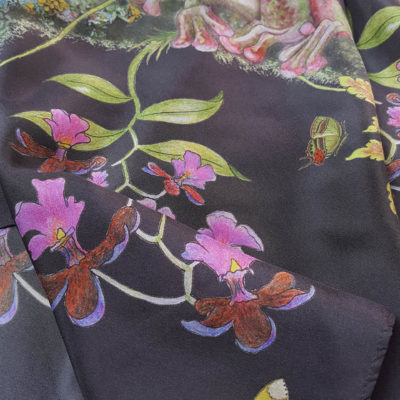 Rabb's fringe-limbed tree frog silk scarf
A delicate and detailed design with hand-drawn illustrations on slate grey with flashes of magenta, burgundy, greens and yellows. It is of an elegant neckerchief size: 60cm2.
This vibrant silk scarf commemorates the Rabb's fringe-limbed tree frog and species with which it was found in the Valle de San Anton of Panama. This extraordinary species, which was declared extinct on September 26, 2016, could sail through the air, change colours, and had an incredible way of providing snacks for its tadpoles. To learn more about this species read my blogpost.
For every scarf purchased, £20 goes to support the Amphibian Survival Alliance.
£

95
Add to cart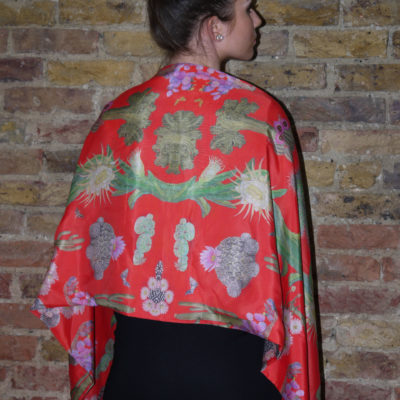 Cactus Mexicanos Silk Wrap
An elegant double sided silk wrap measuring 50 cm wide and 200 cm long. It is digitally printed using environmentally-friendly process on 35 g per m2 weight Habotai silk. Dry cleaning is recommended.
This Cactus Mexicanos design tells the story of the incredible diversity of cacti in Mexico, a real centre of endemism for this group of plants. These unusual forms give the design a contemporary feel, and the pops of magenta, a common flower colour for this group, give great vibrancy to the design.
Lovely drape and versatile styling.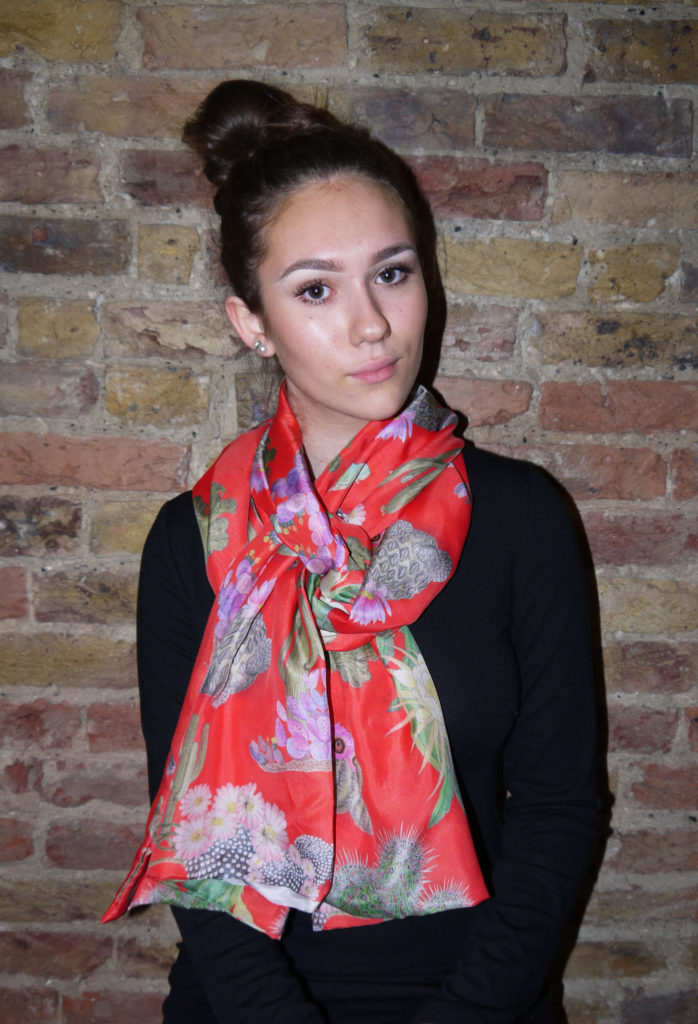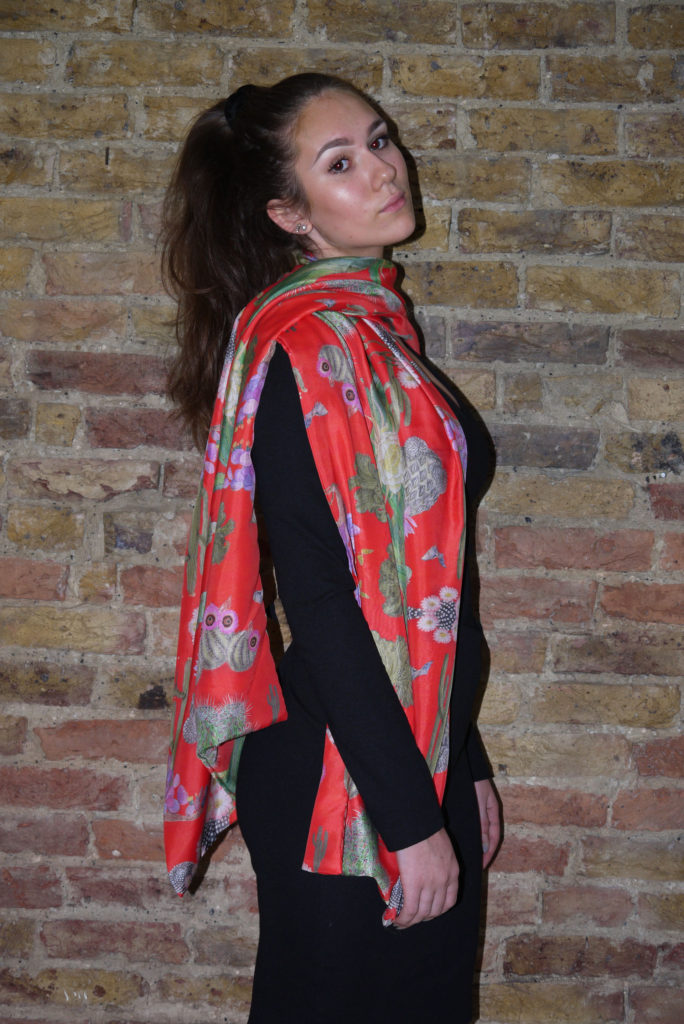 £

195
Add to cart