Sale!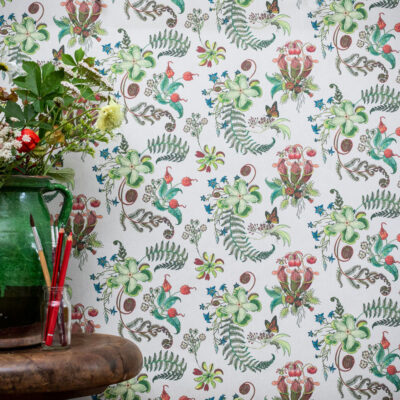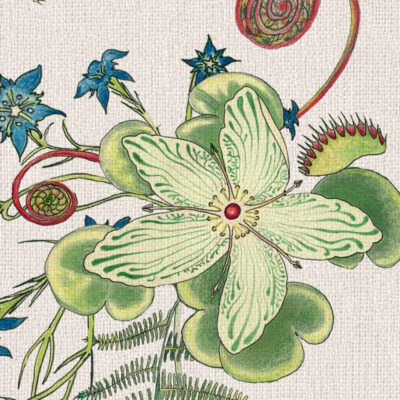 Cream Posies wallpaper remnant
Remnants of wallpaper that can be purchased for small projects. Sold for £1 per linear 10cm with the standard width of 70cm. This rolls is 735cm long (the full roll is 10m).
£

240
Add to cart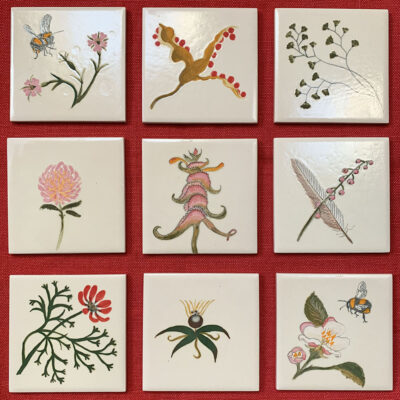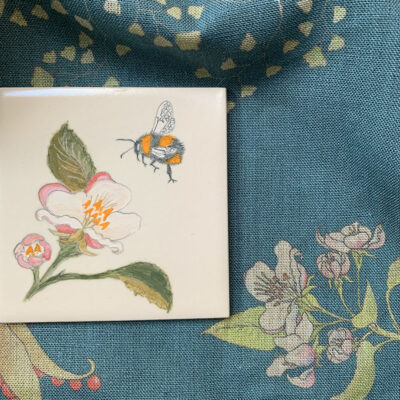 Hand painted tiles
Please consult with us about your project. The basic cost is £35 / tile with a MINIMUM OF 10 TILES. The tiles pictured here were for a commission to coordinate with the Mercia Vines collection. Every tile is unique, and if multiples are ordered of the same design, each one would be slightly different.
For reference, these tiles can be identified as:
A – Nightingale feather
B – Clover
C – Maidenhair fern
D – Stinking iris pod
E – Pheasant's eye small
F – Crested cowheat
G – Short-haired bumblebee and pinks
H – Herb Paris
I – Red squirrel tail
J – Pheasant's eye larger
K – Whorled snail
L – Apple blossom and bumblebee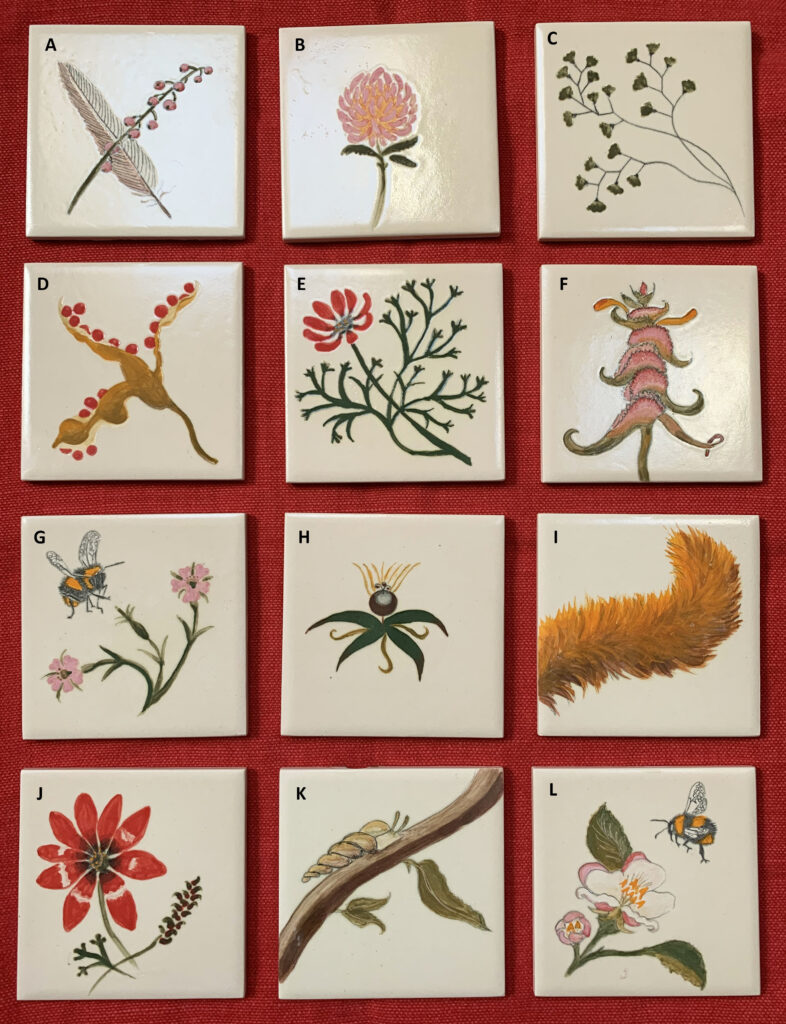 £

35
Select options