Cream Posies wallpaper remnant
£240
Remnants of wallpaper that can be purchased for small projects. Sold for £1 per linear 10cm with the standard width of 70cm. This rolls is 735cm long (the full roll is 10m).
In stock
Description
Wallpaper remnants are available for the cost of £0.1/cm.
Related Products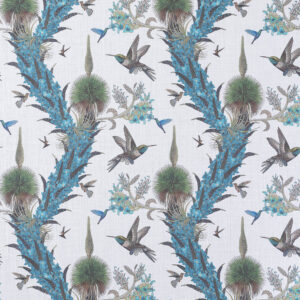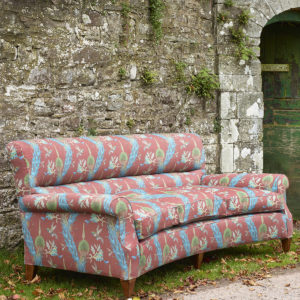 Hummingbirds Linen
The Madidi Hummingbirds design is a tribute to the incredible diversity of Andean hummingbirds, of which there are 140 different species. This design features Andean Hillstars, Great Sapphirewings, and Giant Hummingbirds. These super-heroic little birds can fly at speeds which, relative to body length, are greater than any other vertebrate, with wing-speeds of over 80 beats per second. They also serve as specific pollinators for many flowers such as those in the Puya genus. The bases of these bromeliads are important bear foods and many have beautiful turquoise flowers. They also have natural antifreeze and some of the longest flower spikes in the world such as Puya raymondi, known as Queen of the Andes, the spherical plant bases and spikes depicted in this design. This plant grows to 15m (50ft) tall with 30,000 individual flowers when it blooms, which is once every one hundred years!
The contemporary design has quite an elegant structured style and a limited palate based around the blues and greens of the Puya flowers. With exquisite botanical detail, it builds upon the current passion in interiors for honouring the natural world. Furthermore, for every roll of wallpaper sold, 100m2 of critical wild habitat is preserved through World Land Trust.
£

2 –

£

168
Select options