Madidi Midnight wallpaper remnant
£240
Remnants of wallpaper that can be purchased for small projects. Sold for £1 per linear 10cm with the standard width of 70cm. These rolls are 934cm long (the full roll is 10m or 1000cm). Uncoated. This is the Medium scale of this design.
Out of stock
Description
Wallpaper remnants are available for the cost of £0.1/cm.
Related Products
Sale!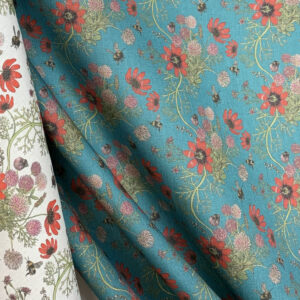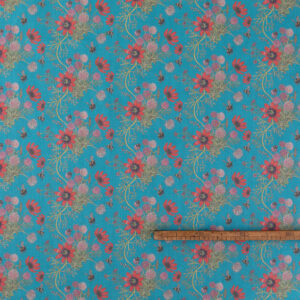 Mercia Bees Linen Stock
Mercia Bees is a smaller scale print in the English Mercia collection, with a 6" horizontal half drop repeat. It features the short-haired bumblebee, a species driven to extinction in England, but recently reintroduced into specially planted flower-rich meadows in the region of Dungeness. The bees are foraging on clover, and pheasant's eye, a rare wildflower introduced to the UK in Roman times. We have 12 metres of stock because of a cancelled order which is on sale.
£

132
Add to cart