Madidi Midnight wallpaper remnant
£240
Remnants of wallpaper that can be purchased for small projects. Sold for £1 per linear 10cm with the standard width of 70cm. These rolls are 934cm long (the full roll is 10m or 1000cm). Uncoated. This is the Medium scale of this design.
In stock
Description
Wallpaper remnants are available for the cost of £0.1/cm.
Related Products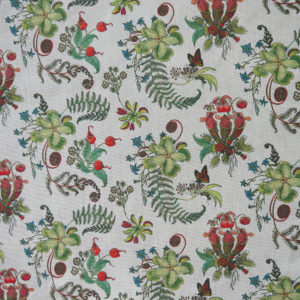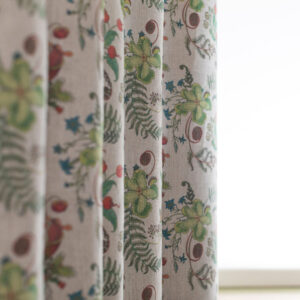 Carolina Posies Linen
A simpler medium scale companion fabric to the Carolina Parakeets available in 7 colourways. Carolina Posies is a lush, hand-drawn design which celebrates wild species of the Southern States of the Carolinas. The designer is a conservation biologist who grew up in this beautiful area. The rich colors and graphic details are matched by the interest of the many extraordinary species depicted, including monarch butterflies and their larval foodplants, milkweed, Carolina Reaper chilli peppers, devil's paintbrush, pine barren gentian, grass of Parnassus and carnivorous plants. Carolina Posies is a detailed botanical with an enchanting meandering feel, part of a growing passion in interiors for honouring the natural world.
£

2 –

£

156
Select options