Sale!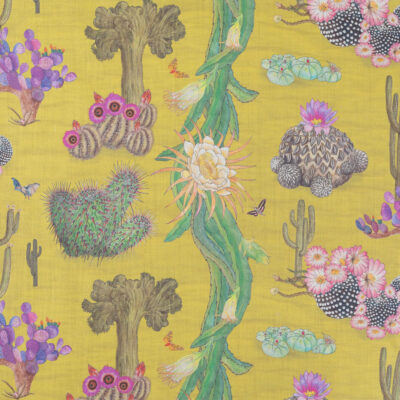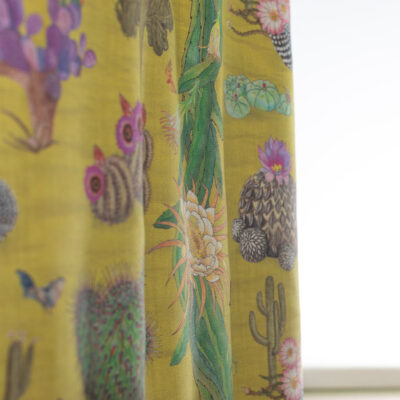 Cactus Mexicanos Limon Linen
This fabric is overstocked after an order was cancelled and is on sale with 25% off. This design celebrates the incredible diversity of Mexican cacti. It is the culmination of several years Dr Susy Paisley spent in Mexico, one of the world's centre of endemism for this group of plants. It includes marvels like the Creeping Devil, a cactus in this design which actually moves across the desert floor! Cacti are enjoying a new popularity, but globally, one out of three cacti is in need of conservation attention. The design includes the Chisos Mountain hedgehog cactus, hallucinogenic Peyote, a critically endangered dragonfruit, which forms the long tendrils in the design, and lesser long-nosed bat (an essential pollinator for cacti) and the iconic saguaro and crested saguaro cacti.
£

156
Add to cart
Sale!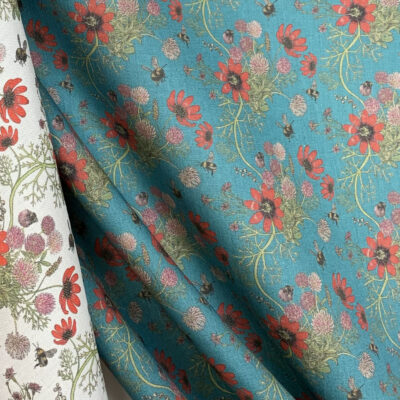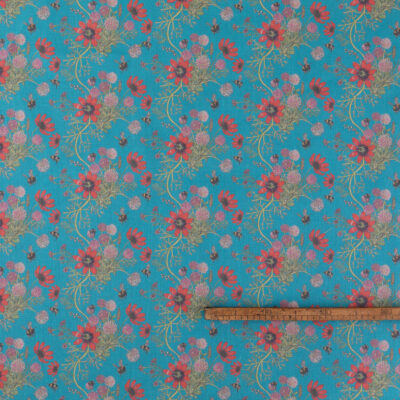 Mercia Bees Linen Stock
Mercia Bees is a smaller scale print in the English Mercia collection, with a 6" horizontal half drop repeat. It features the short-haired bumblebee, a species driven to extinction in England, but recently reintroduced into specially planted flower-rich meadows in the region of Dungeness. The bees are foraging on clover, and pheasant's eye, a rare wildflower introduced to the UK in Roman times. We have 12 metres of stock because of a cancelled order which is on sale.
£

132
Add to cart