Planning your project
This page provides useful information to help you determine how many rolls you need, whether you prefer coated or uncoated paper, tips on installation, and waste disposal. The wallpaper calculator below can help you to estimate the number of rolls you will need. It uses the metric system, so please convert your measurements before you get started. Select the design you are interested in and it will take into account the pattern match and vertical repeat for each design, providing for an extra 10cm on each drop. It does not take into account windows and doors or irregular wall heights. A professional wallpaper hanger can provide a more exact estimate.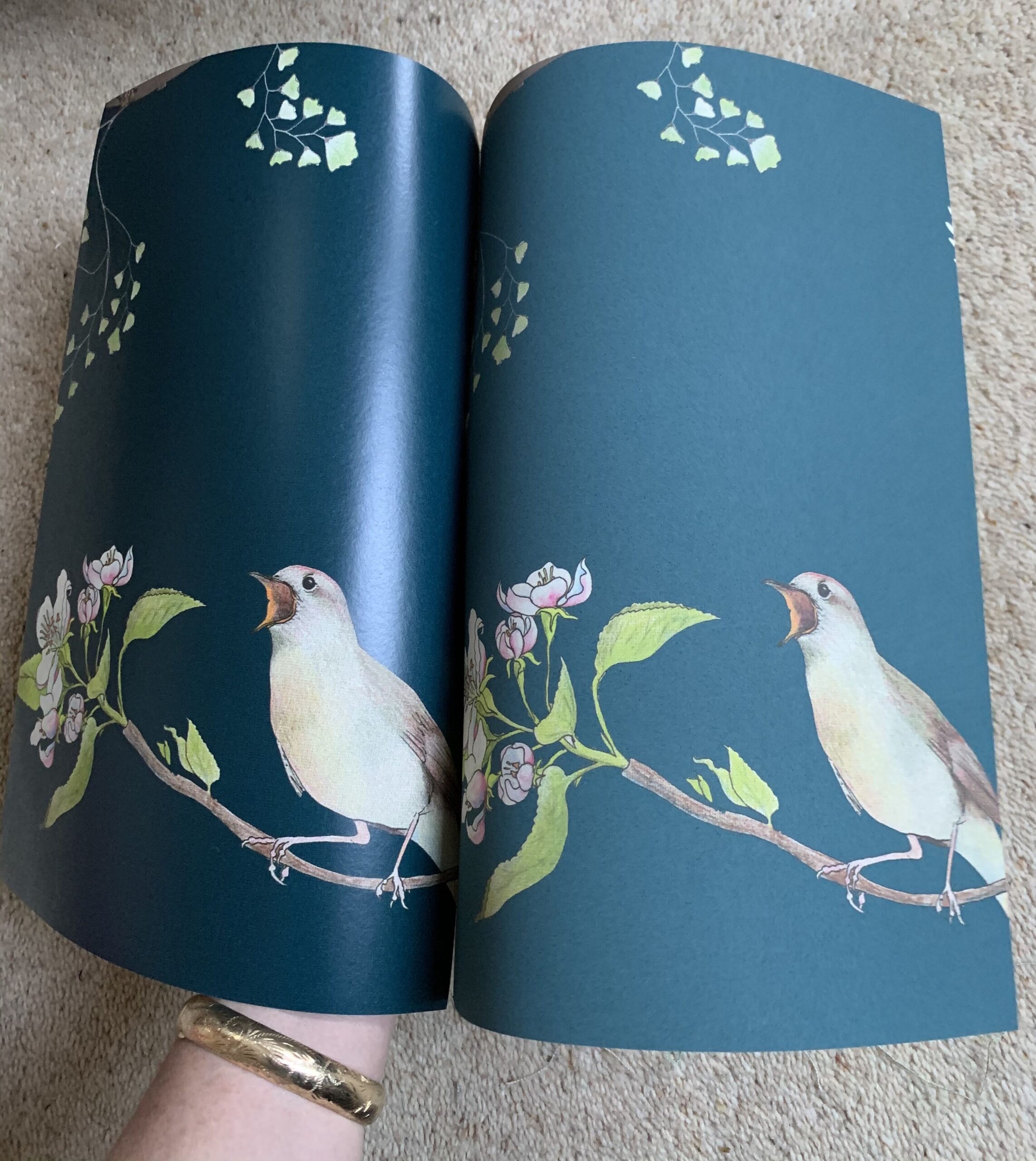 Coated or uncoated?
Several of our darker wallpapers are offered in both coated and uncoated paper bases. The coated surface gives deeper and brighter hues and has a slight sheen. This surface is more wipeable and is slightly more scuff-resistant. The uncoated surface is matt and has more muted hues and sits more gently as a background in a room. There is no difference in cost between these two options.
Prepare the walls
Preparation: walls should be dry, clean and even. Remove any old wallpaper and loose paint. Roughen painted surfaces with sandpaper. If the walls are uneven, use a good quality lining paper. Lining should be allowed to dry out completely before hanging the wall-covering.
Dark papers
To prevent white edges showing at the seams, dark coloured wallpapers may need their edges smudged with chalk or wax pastel in the base colour of the wallpaper. This should be done while the wallpaper is still rolled up. You can also paint a dark colour on the wall along the seams
Pasting and hanging
This is a paste the wall product. The decorator should paste the wall and not the back of the wall-covering. A good quality, solvent free, fungicide protected ready-mixed 'tub' adhesive – specifically for 'paste the wall' non-woven papers should be used. Paste should be evenly applied to the wall to hang one length at a time, to an area slightly wider than width of the paper. Butt joints and use a decorators brush to smooth down the wall-covering, working from the centre to the edges to express air bubbles.
Wide width papers
Two of our designs are available in wide-width papers. These have a slightly different method for installation involving a double cut. They are supplied untrimmed with a 10mm overlap to each edge for double cut on installation. The selvedge should be removed with scissors prior to hanging to allow pattern matching. The overlap should be cut through (both drops) with a sharp blade and metal edge at a slight angle (mitre) – use a new blade for each drop as a dull blade will tear the wallpaper. Remove both trimming strips and brush flat (allowing for the angle of the cut) for a perfect join.
Take care with the paste
Avoid squeezing paste out of the joints and ensure paste does not get onto the brush or roller. No paste should be allowed to come into contact with the surface and hands should be kept clean and dry whilst hanging the wall-covering. Paste will damage the surface. (The company cannot accept responsibility for marks or damage caused by paste.) Should any paste have been allowed to come into contact with the surface, it should be removed straight away by gently wiping with a clean damp sponge.
Eco-friendliness
Our wallpapers are made in the UK using natural non-woven cellulose-based substrate and are made with recycled materials – recycled polyester (PET) fibre and FSC-certified recycled wood pulp. The production process is solvent free with minimal waste and energy inputs. We only use water based, environmentally kind latex inks free from Cadmium, Chromium, Mercury, Lead and Formaldehyde.
Waste disposal
There is no wallpaper anywhere near as durable as this product that is also recyclable. We are following the developments in the industry carefully and will always pursue the most eco-friendly option. The trimmings and leftovers are useful for covering books, lampshades and other art projects. Please recycle the tubs and other suitable materials from the installation process.