Showing the single result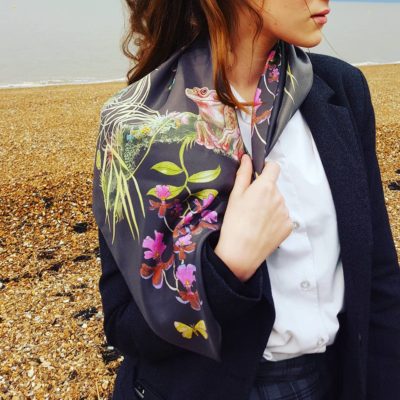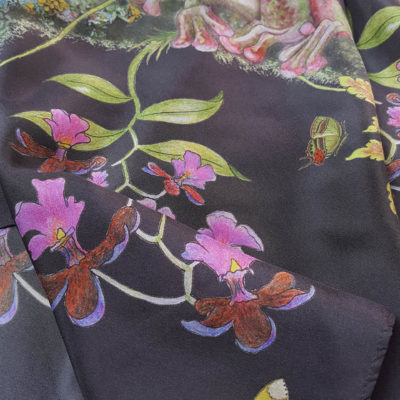 Rabb's fringe-limbed tree frog silk scarf
A delicate and detailed design with hand-drawn illustrations on slate grey with flashes of magenta, burgundy, greens and yellows. It is of an elegant neckerchief size: 60cm2.
This vibrant silk scarf commemorates the Rabb's fringe-limbed tree frog and species with which it was found in the Valle de San Anton of Panama. This extraordinary species, which was declared extinct on September 26, 2016, could sail through the air, change colours, and had an incredible way of providing snacks for its tadpoles. To learn more about this species read my blogpost.
For every scarf purchased, £20 goes to support the Amphibian Survival Alliance.
£

95
Add to cart