Maximalist
"Hi! I'm Susy.
I am a biologist, the designer of Newton Paisley and the mother of Beatrice.  
I am a maximalist.
I love using colour, layered textiles, bold pattern, and objects from nature, to create wild biophilic design."
Minimalist
"Hi! My name is Beatrice.
I am Susy's daughter.
I am training to be an interior designer.
I am a minimalist. 
I prefer a more pared-back style. 
I love using natural materials, gentle pattern, earthy palettes to create serene, simple interiors."
The concept
One day, in a conversation about our different tastes,
it occurred to us to do an edit of Newton Paisley designs
for people who, like Beatrice, think less is more in their interiors. 
The beatrice edit is the coming together of two generations, two sensibilities,
but with a shared love for nature and the home.
Inspiration
In creating the patterns, we found ourselves inspired by the beautiful folk motifs of Ukrainian embroidery.
We will be sending 10% of our profits to a charity called Rebuild Together in Ukraine.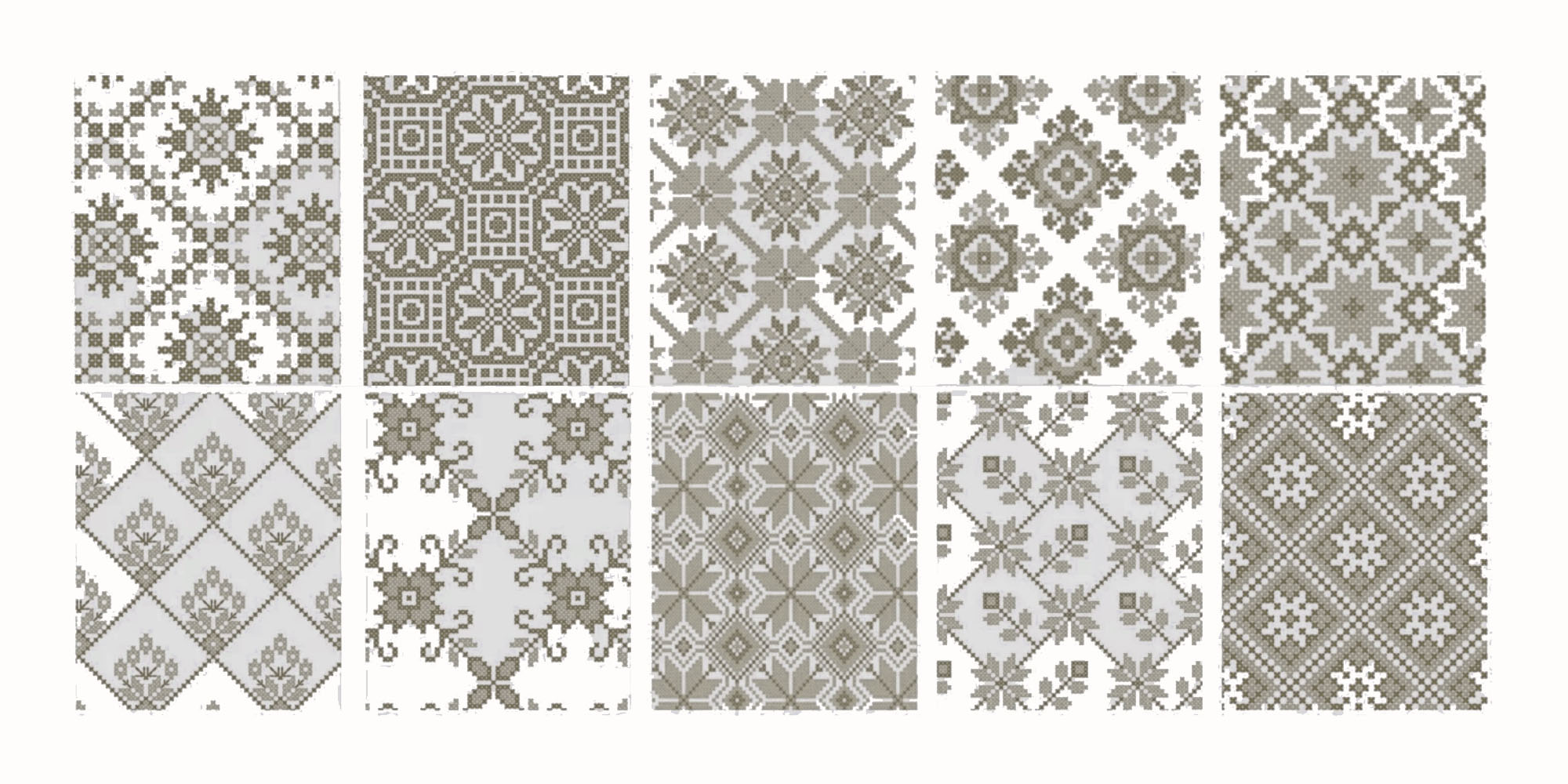 Ukrainian embroidery patterns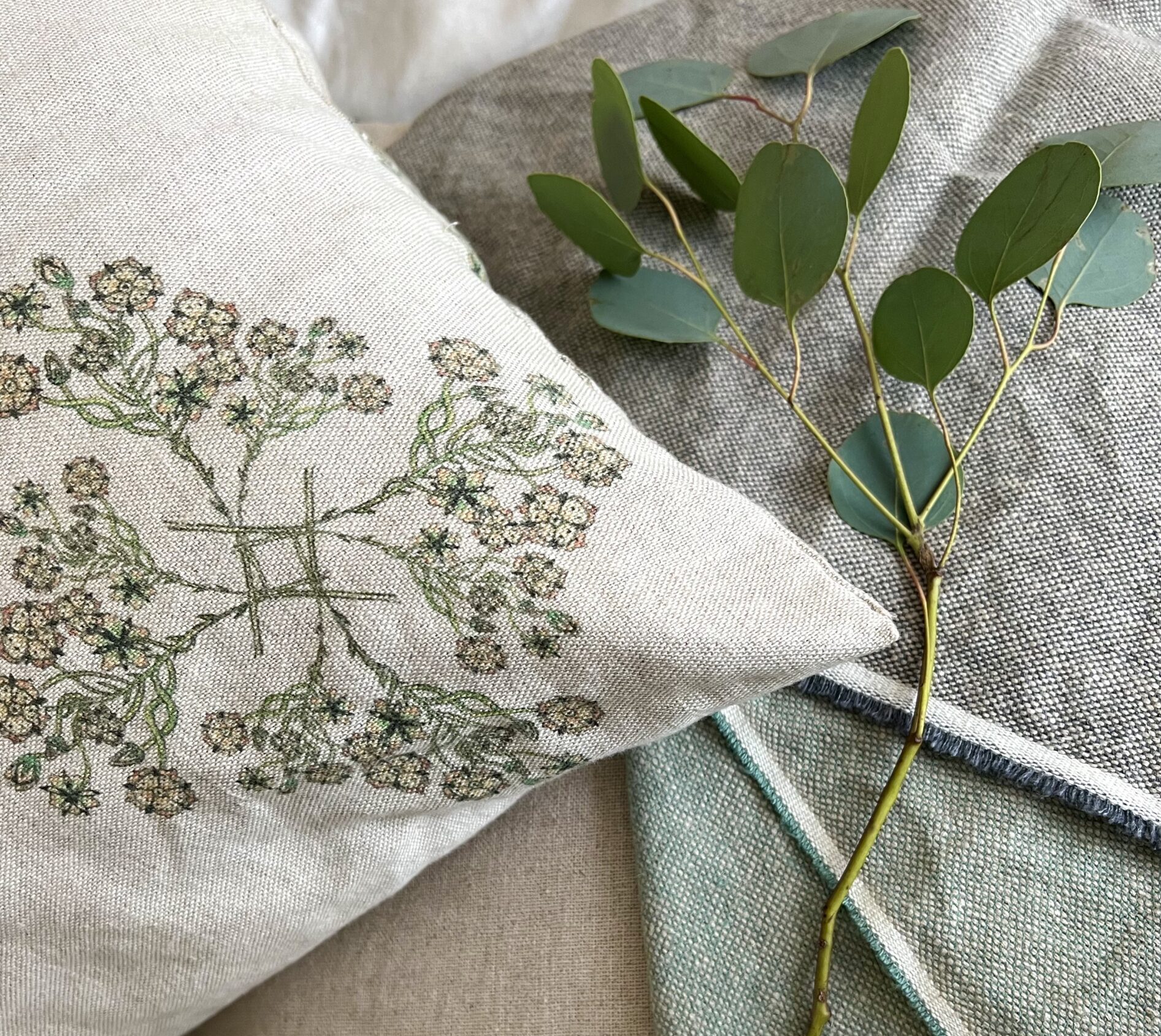 The original Venus flower fabric styled and photographed by Beatrice with some of the lovely muted tones she favours.
When Newton Paisley was just beginning, seven years ago, one of the experiments was a simple geometrical rotation of the flowers of Venus flytrap. Beatrice always loved that forgotten pattern and has been advocating on its behalf for years. That became the inspiration for the botanical repeats in the collection.
The beatrice edit includes two components:
Airy geometrical repeats of favourite botanical details (Lucky bean, Venus flower, Maddidi gold, Lizard orchid and Atra flower),
Toile de Jouy-style reimaginings of Mercia Vines and Carolina parakeets.
Bea says, "I'm all about embracing the intricate details of NP designs in ways that can be styled for a simple pared-back aesthetic – bringing delicate pattern into serene spaces." 
All of the designs are available as wallpaper and printed linen.
To learn more about the collection, please visit the linen page and wallpaper page.
Some images from the beatrice edit