It was a great delight and surprise to win the Design Category of the Kent Creative Arts Award. I met some incredible people and felt thoroughly proud of the county where I live.
The design for which I was awarded this prize was the English Lorax, my homage to the book by Dr Suess. The Lorax has a particular personal significance for me. For one thing, it is simply one of my favourite books, and one I have taught many times to groups of children when doing environmental education. The Lorax is the book of which Theodore Geisel (aka Dr Seuss) was most proud. The character of the Lorax is all about speaking for the trees, planting seeds and looking after nature and I, Lorax-inspired, became a conservationist and have myself planted something like 80,000 trees. The significance of all of this to me is revealed in the names: my mother used to call me Dr Sus, I named my own son Theodore! I lost my mother one year ago to lung cancer. Her name was Anne Newton Paisley, and I named my textile business, Newton Paisley, after her. She provided rocket-fuel like encouragement to my efforts as a conservationist and artist, and I was very proud that she lived long enough to know about Newton Paisley. She also loved the fact that her son-in-law, my husband Simon, was to star in a production of The Lorax, as the greedy Onceler. It was a book she too loved, and credited with turning her daughter into a conservationist. Twenty years into my relationship with my husband, it is the first time that our professional paths have crossed. My husband is from Kent, where we have now settled to raise my family. We love all these ancient Kentish woods of the Blean, the great crested newts, the cow-wheat and nightingales, and I loved commemorating all of that with this design.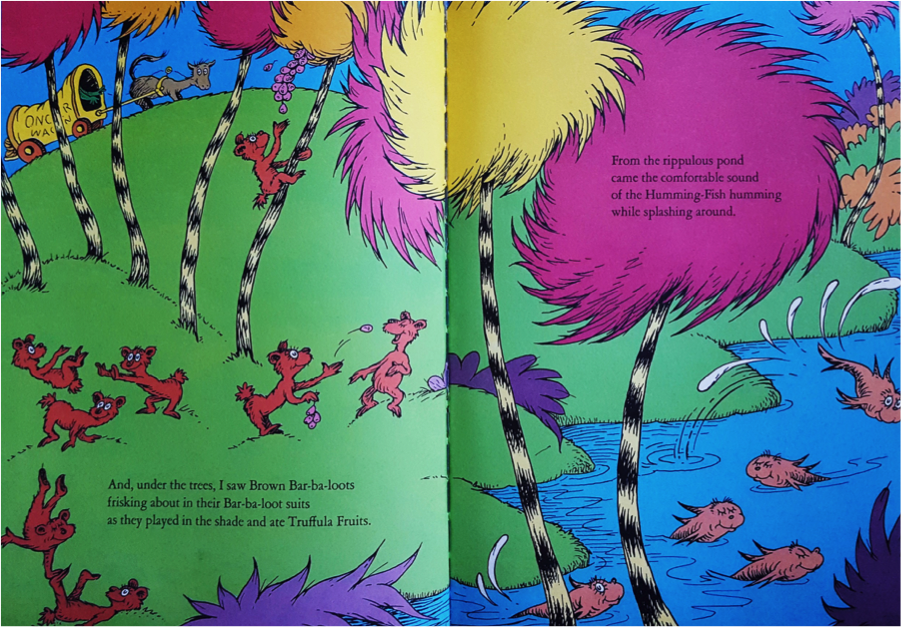 A page from Dr Suess's The Lorax showing the truffula trees, barbaloots and humming fish.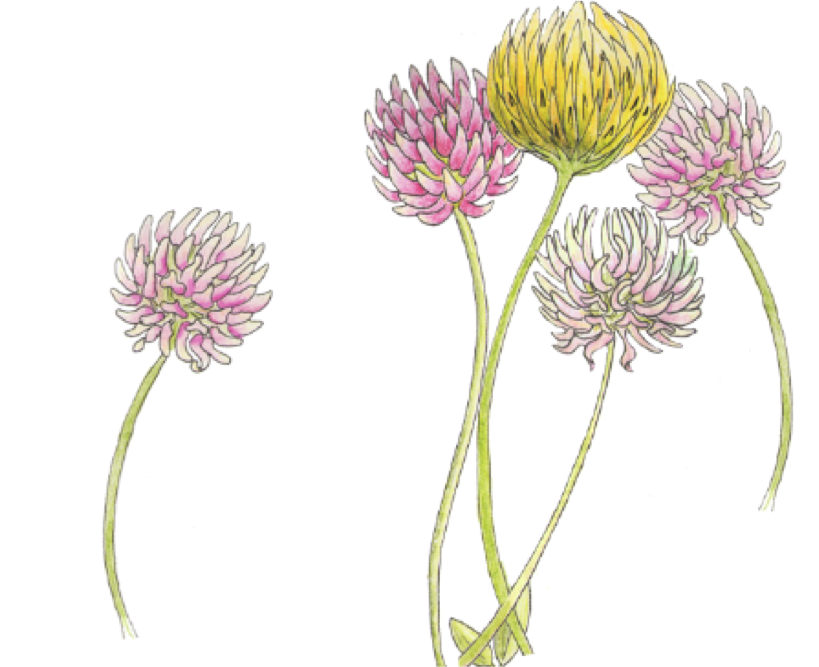 Clovers from English Lorax design, great plants for bees, and similar in shape and colour to the Truffula trees.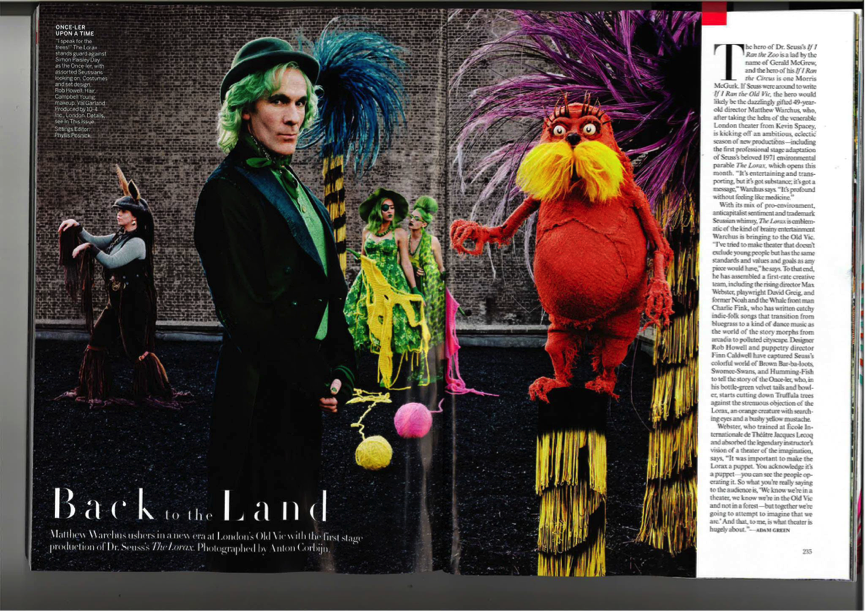 Simon Paisley Day as the Onceler. with the puppet of the Lorax, from the Bristol Old Vic theatre's production of The Lorax. Vogue magazine, October 2015